Welcome
to Salero Bahrain
Step into an informal modern Spanish dining concept, where live entertainment and cooking take place in a social atmosphere. Located at the first floor of The Westin City Centre Bahrain.
Opening Hours:
Monday to Saturday from 1 pm to 12 midnight. Closed on Sundays.
VIERNES DE CAÑAS - Every Friday from 4 pm to 7 pm mini beer and tapa combo for only Bhd 1.5 net.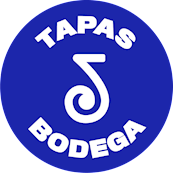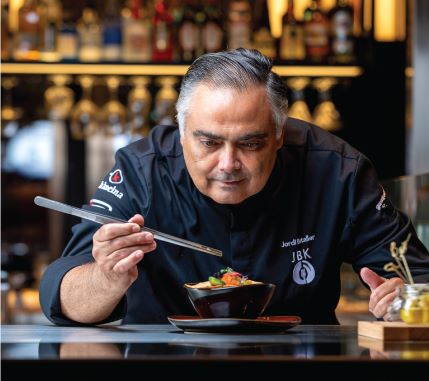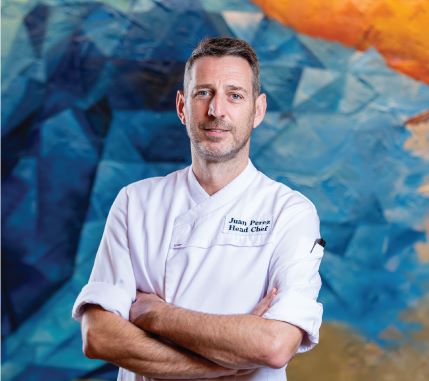 - Meet the Chefs
Chef Jordi Bataller & Chef Juan Pérez
With passion for cooking since he was a child, Chef Jordi would stick himself on the burner where food was prepared close to his grandma and mom, copying and collecting traditional Spanish recipes. Immerse in the Andalusian flavors and seasonings he grew up accustomed to become camouflaged with the environment. Amazed by the love of cooking, Chef started his career as early as seventeen. "To make people happy is what cooking is all about" Chef Jordi Battaler
Having a chef father Chef Juan passion for cooking started at an early age. At the age of 15 he was already helping out his father in a professional kitchen at their family restaurant in Brussels. Born in Jimena de la Frontera - Cádiz - South of Spain to a Spanish father & a Belgian mother, the family left Spain when he was 12 years old. At the age of 22 he returned back to Spain. Looking back the first dish he had ever prepared was Lemon Bavarois, favorite section of the kitchen was fish section and his favorite fish is red mullet. Favorite Spanish dish "Fritura Malagueña (assorted deep fried small fish & squids) & gazpacho" Chef Juan bring years of culinary experience to Salero Bahrain with cooking techniques and traditional Paella recipe. Chef Juan Luis Pérez